Easy Group-based Registration
From registration and housing hotel management, to competition scoring, scheduling and invoicing, BluePanda offers a fast, simple and powerful solution for any event.
User Login
Schedule a Free Demo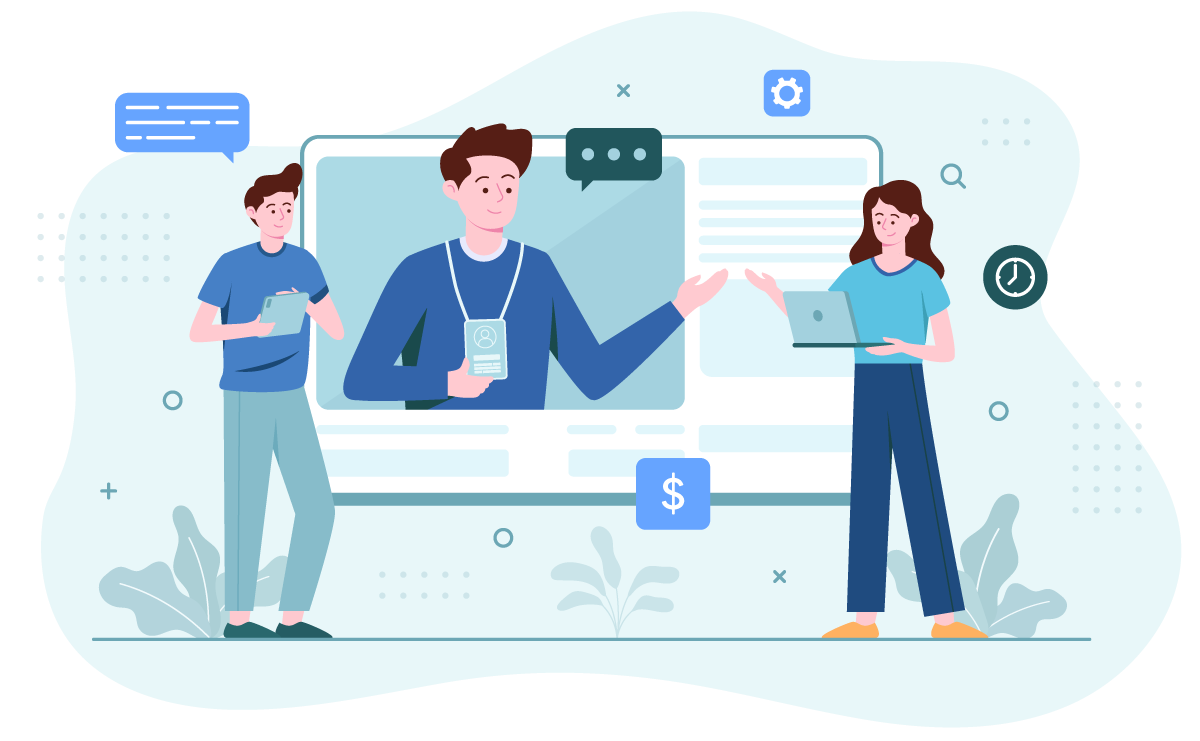 Has your event been cancelled or postponed?
Check out our Pixel Point Event Services Department. Setting the standard in professional event production since 2003.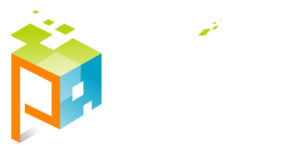 Learn More
Save hours of time on scheduling and scoring.
Discover issues before they're a problem
Keeps registration data valid, identifies scheduling conflicts, and helps solve scoring issues.
Restrict your attendees to a dues paid membership list, or open up to type in names.
Custom Scoring & Scheduling
Build out any combination of scoring rules including a flexible number of judges and multiple scoring components.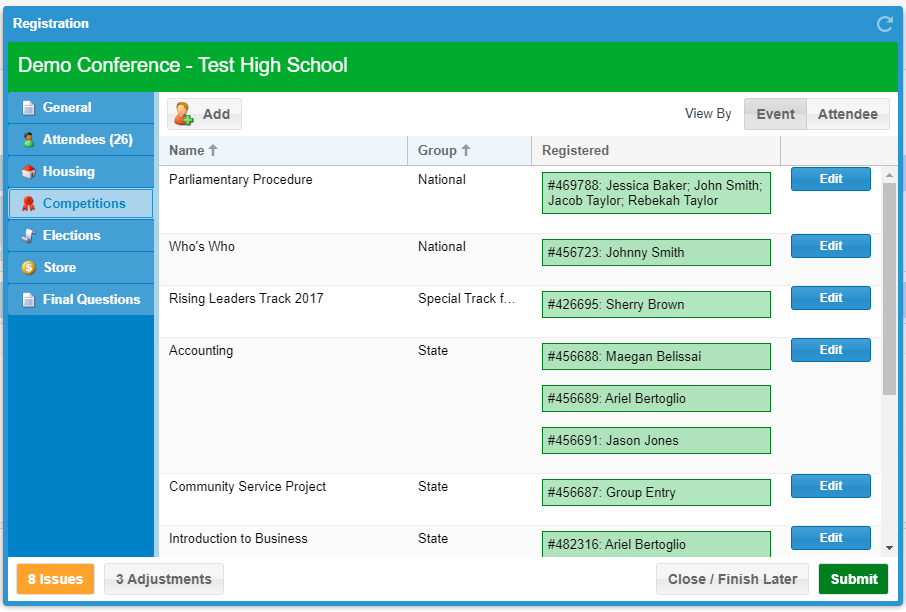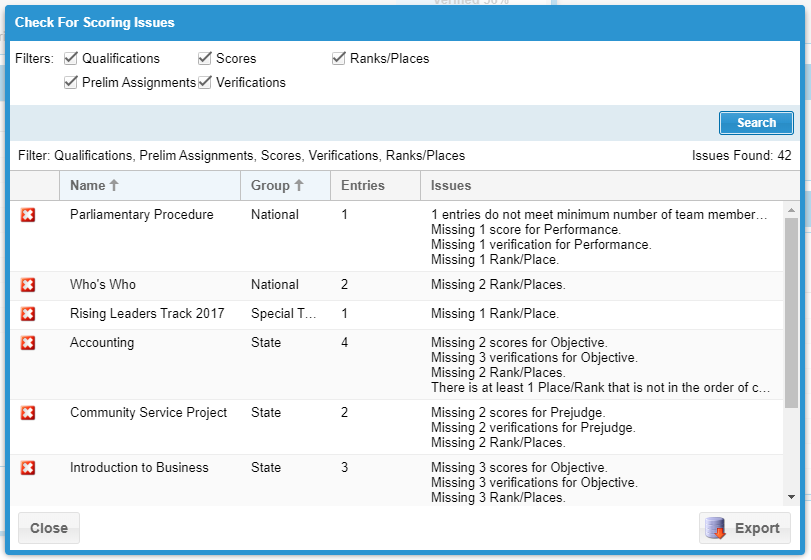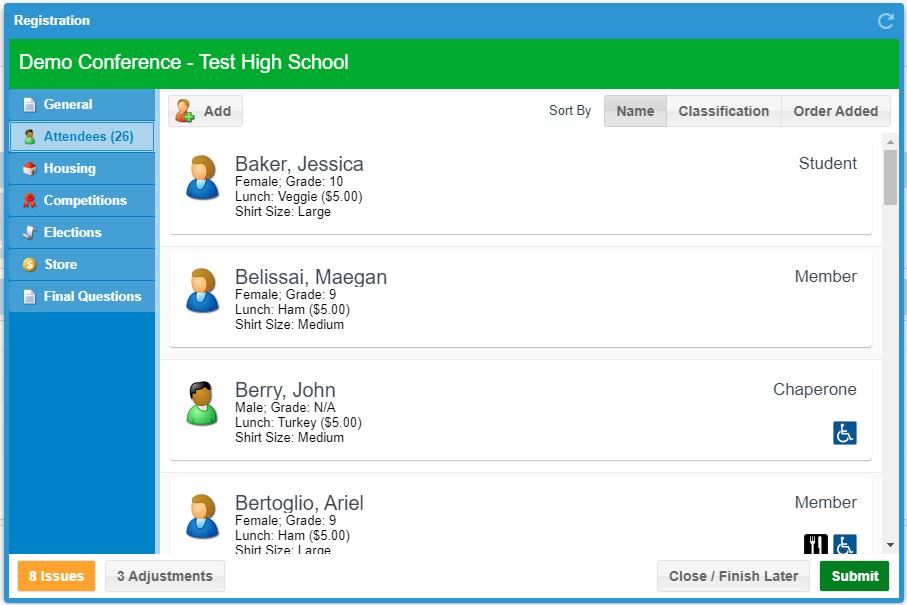 Customized Registration Process
This step by step registration system gathers all the data you need, keeps it within your rules, tracks finances, and populates our conference management system so you can spend more time where it's needed most.
"Blue Panda for me has been a huge time saver when it comes to scheduling our students in events. We would spend 4-6 hours scheduling students to be in three events each, checking for conflicts with individuals AND groups. Not to mention the couple of hours it would take to schedule the top 6 for final rounds. Just a simple click of Schedule Events, if there was conflict, another simple click and "voila" scheduling is now done in seconds!
This will be our third year with Blue Panda! They have been extremely responsive to all of our requests. We now use Blue Panda for each of our conferences; State Fall, Regionals, NFLC, State and NLC. The Housing Module has made scheduling hotel rooms easy. Advisers can request to share rooms with other chapters. In the past this was a stream of back and forth email conversations. Now it is a simple click and a request is made, another click the request confirmed, and the Invoice automatically calculated!! Huge time saver!"

Dana Lampe

Iowa FBLA
"Before Blue Panda, Massachusetts FBLA used a homemade Excel sheet for conference registration. It was confusing and time consuming.
The addition of Blue Panda has saved our staff countless hours and is so easy to use. It is robust enough to be able to handle general registration in addition to managing competitive events, housing, and more.
The Blue Panda team has been incredibly helpful by building additional features and providing excellent customer service around the clock. Best of all, our advisers are pleased with its ease of use and real-time invoicing.
I would highly recommend to anyone looking for an event management system."

Ryan Paul

Massachusetts FBLA
"Blue Panda is a company by FBLA for FBLA—to me there is no greater peace of mind than working with someone who so clearly understands the FBLA business cycle and nuances.
Their knowledge of our competitive event processes, awards structure, hotel rooming list procedure, and more is unparalleled.
As someone who runs Blue Panda for two states that couldn't operate more differently, I can attest to Blue Panda's commitment to adaptation and personalized configuration down to the most minute details.
In short—I simply could not do my job without the support of Blue Panda and their team."

Karthik Krishnan

Ohio FBLA
"I am so grateful for all you have done to help me with this. Compared to the past methods I used for all of the above, Blue Panda is a dream! Really nothing about it I didn't like."

Jodi Jorgensen

Washington FBLA
About Blue Panda Register

Blue Panda is a customizable group-based registration platform with conference management tools including competition scheduling and scoring.
Accounts are managed by the event organizers. Contact your event organizer for a new account or if you are taking over an account.
Contact our support team to get setup. Urgent new accounts can usually be setup same day.
If your event supports making changes, you can click "Open/Edit" after submission to go back and make changes. If this button is not available, either your deadline has passed or your event organizer did not allow edits. Contact your event organizer for support.
If your event supports credit card payments, there is a "Pay Online!" button once you submit your registration. Otherwise your invoice should have payment instructions specific to your event.
The issues button points out any Warnings (Orange) or Critical Issues (Red) in your registration. Click the issues button to display a list of those issues. Critical issues must be resolved before you will be able to submit.